Tech Preview: Code Provenance for Visual Studio
Never forget where code came from again.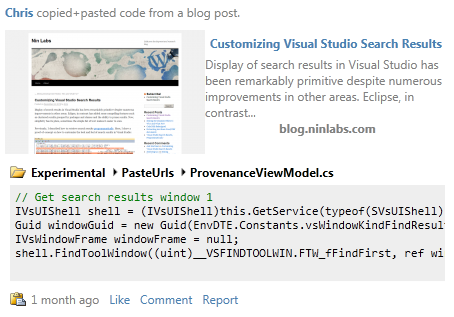 As part of my code history extension for Visual Studio 2010, I've just added a module for tracking copy and paste events including code copied from websites. This can be useful for remembering useful online resources, self-analytics on how much you rely on stackoverflow, or self-auditing for copy right issues.
---
---
blog comments powered by Disqus